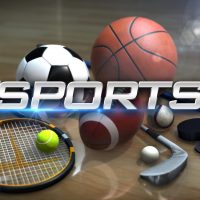 MADISONVILLE (09/19/22) – The BCHS Fighting Tiger Golf team finished sixth in the Region Tournament held Monday at the Lakeshore course in Madisonville. Shelton's Smith 6th place finish qualifies him for the semi-state round upcoming. The Girls Region Golf Tournament is later today at Henderson.
HARNED (09/19/22) – The Lady Tiger Soccer team was defeated by Taylor County Monday by the score of 10-0. Their next match is at home with Owensboro on Thursday.
UNDATED (09/20/22 )– The Lady Tiger Volleyball team is scheduled to host Whitesville Trinity this evening at 7:30 at Tiger Arena. The Cloverport Lady Aces Volleyball team lost to McLean County in three sets (25-9, 25-21, 25-20) Monday. They will host Breckinridge County on Thursday at the Sportscenter.
ORCHARD PARK, N.Y. (AP) — Josh Allen threw four touchdown passes, including three to Stefon Diggs, and the Buffalo Bills rolled past Derrick Henry and the Tennessee Titans 41-7 in their home opener. Buffalo's defense limited Tennessee to 182 yards of offense and 12 first downs, while registering two sacks and forcing four turnovers.
PHILADELPHIA (AP) — Jalen Hurts threw for 333 yards and a touchdown and he ran for 57 yards and two more scores to lead the Philadelphia Eagles to a 24-7 win over the Minnesota Vikings.
UNDATED (09/19/22) – The New York Mets still lead the Atlanta Braves by a game in the NL East after both won again on Monday night. Cleveland leads the AL Central by four over the White Sox after the Guardians topped Minnesota, 11-4. (Click HERE for more scores.)