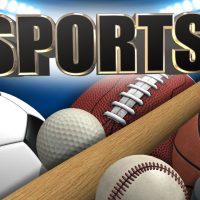 HARNED (05/10/22) – The Breckinridge County High School Fighting Tiger baseball team snapped a two-game skid with a 15-0 win in three innings over Edmonson County Tuesday at Tiger Field. Cohl Proctor threw a no-hitting in his three innings, striking out at eight. Wyatt Burnett drove in 5 runs in the win.
HARNED (05/10/22) – The Lady Tiger softball also needed just three innings last night in their 15-0 win over Thomas Nelson in a game heard on WXBC. Chloe Peterson drove in four runs as the Lady Tigers also halted a two-game skid.
UNDATED (05/10/22) – BCHS Tennis faced Butler County and Meade County this week: Sydney Tucker won her singles match against Meade on Tuesday, while the Lady Tigers picked up a win over Butler on Monday. Shelton Smith & Sam Turner also won singles matches for the boys team against Butler County.
MIAMI (AP) — The Miami Heat are one game away from a trip to the Eastern Conference finals after topping the Philadelphia 76ers 120-85 last night. Jimmy Butler scored 23 points, and Max Strus added 19 points and 10 rebounds.
PHOENIX (AP) — Devin Booker scored 28 points, Deandre Ayton added 20 and the Phoenix Suns beat the Dallas Mavericks 110-80 night to take a 3-2 lead in the Western Conference semifinals. The Suns used a huge third quarter to turn a tight game into a comfortable win.
UNDATED (AP) —Josh Hader reached 500 career strikeouts, Luis Urías hit a tying home run and made a clutch catch and the Milwaukee Brewers held off Cincinnati 5-4 to stop the Reds' season-high, two-game winning streak.