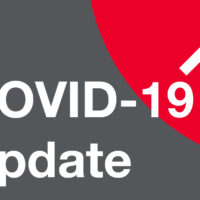 HARDINSBURG (09/03/21) — Breckinridge County Schools Superintendent Dr. Nick Carter said schools will continue with in-person learning, despite 340 students and staff in COVID quarantine as of Friday. But in a letter sent out, he warned to be ready for sudden closures if needed. Carter urged residents to wash hands and use hand sanitizer, limit social gatherings and wear masks in public buildings.
Letter from Carter…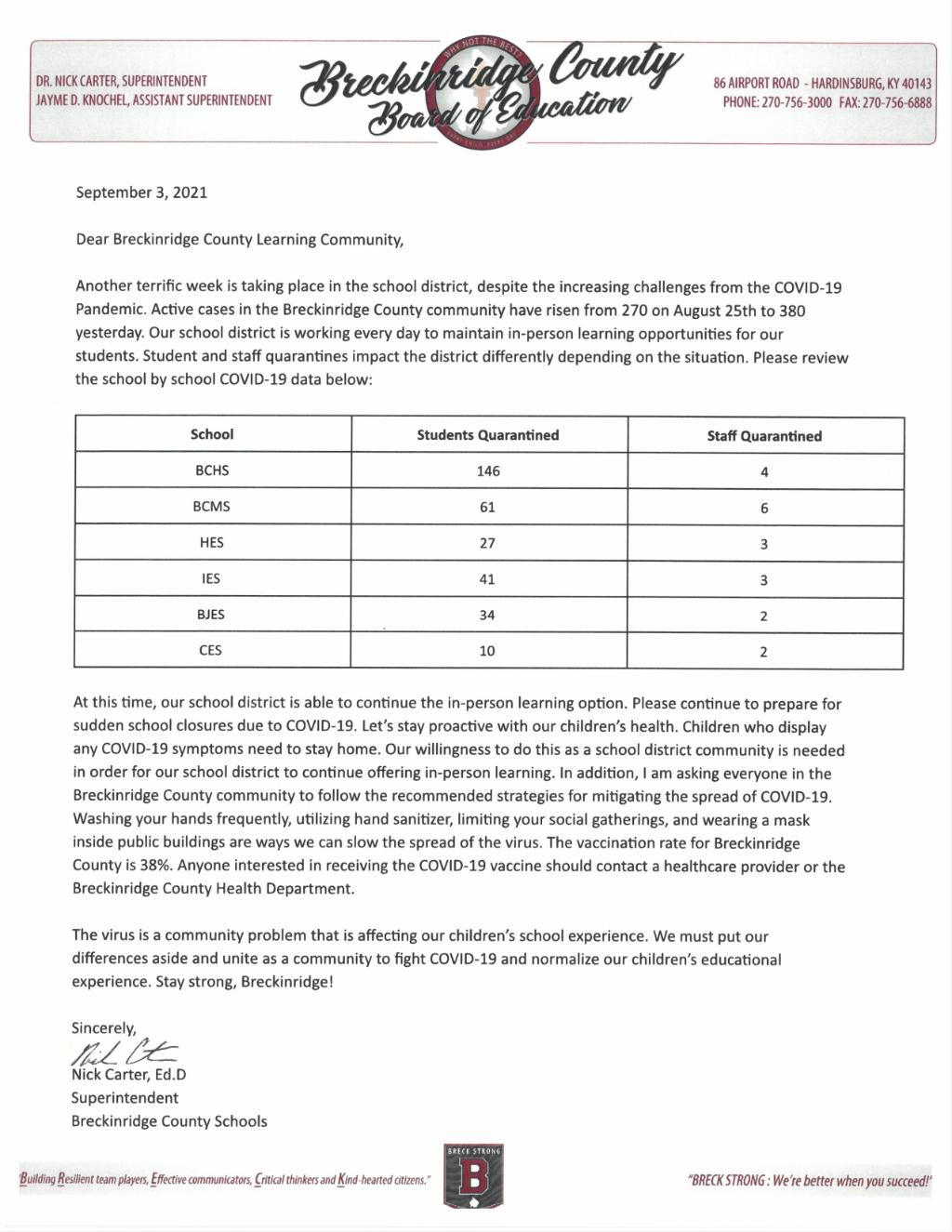 There were 367 active cases in Breckinridge County as of Friday night.
LOUISVILLE, Ky. (AP) — Kentucky is reporting more than 5,100 coronavirus cases and 24 new virus-related deaths. Those figures released Friday all point to what Governor Andy Beshear calls "a scary time" for unvaccinated Kentuckians." Some 2,365 Kentuckians are currently hospitalized with COVID-19, up 50 hospitalizations from Wednesday. The numbers come a day after the Democrat governor announced that Kentucky has received 40 ventilators from the national stockpile to cope with the virus surge. While Kentucky continues to report high case numbers daily, Beshear has yet to announce when he will call lawmakers back for a special session to address the surge.