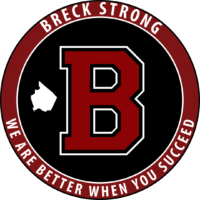 5/24/2023—The Breckinridge County Board of Education tabled action on the approval of bids for the Breckinridge County Middle School Renovation Project at a Special Called Meeting Wednesday evening.  Chief Financial Officer Michael Moreland the bid packages came in between $10million and $12million over budget.  Several packages did not have any bids.  The next step is to enter into competitive negotiations with the bidders.  Higher material and labor costs were cited as possible reasons for the high bids.
In a related matter, the Board also tabled action on approving a proposal for the synthetic turf project for the football field, which is part of the BCMS project.
In other business, the Board approved an ambulance service agreement with Breckinridge Central EMS.  The ambulance service will provide a minimum of three Emergency Medical Technicians at each BCHS home football game.
A Medicaid Services agreement with ezMedService was approved.
A five-year Memorandum of Agreement with the Kentucky Department of Education Office of Career and Technical Education for the Area Technology Center was approved.
The Board approved a weapons detection system for the district.  The plan will be implemented in two phases.  Phase One will include the High School, Middle School, and Area Technology Center.  Phase Two will include the four elementary schools.  The system will be implemented as funds become available.
The Board approved the expulsion of two Middle School students for up to 18 weeks for violation of the Student Code of Conduct.
The Board approved an Out of Attendance Area request.
At the beginning of the meeting, HES Principal Emma Martin and Custer Principal Renee Wright presented accomplishments and future goals for their respective schools.