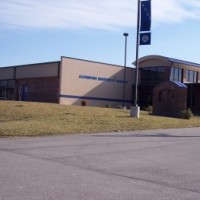 3/16/2023—The Cloverport Board of Education approved the 2023/24 calendar at their regular meeting Thursday evening.  The first day of school for students is August 9, 2023.
In other business, the Board approved a bid by Frantz Building Services for custodial services.  The bid is $71,592.00 annually.
Drane and Company PLLC was approved for auditor services for $12,375.00.
A bid by Jack Tate of $3,651.50 for a surplus John Deere 915B lawnmower was approved.
The Board approved the COVID-19 School Operations Plan with no changes.
The Board approved a KY School Counselor Association Social-Emotional Learning Grant application.
After a 20 minute executive session, the Board approved a motion to continue expulsion of a student until the July Board meeting.
At the beginning of the meeting, the following were recognized as Students of the Month: Jackson Dean-Nolan; Piper Davis, Dakota Dean-Nolan; Amelia Flood; Guendalin Robey; Skye Harper, Kamryn Roberts.  Also, Evey Hines, Kevin Burden, Rylee Smith; Julia Richard; Calleigh Roach; Casey Burden and Patrick Brozzo.