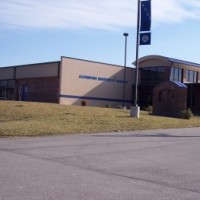 1/19/2023—The Cloverport Board of Education reviewed the 2024 Fiscal Year Draft Budget at their regular meeting Thursday evening.  The budget totals $3,872,620.  Superintendent Keith Haynes said SEEK funding is projected to decrease due to decreased enrollment.  The draft budget includes funding for Full Day Kindergarten.
In other business, Susan Hendricks was re-elected as Board Chairman.  Jo Lynn Thurman was elected Vice-Chairman.  Keith Haynes will serve as Secretary, and Chief Financial Officer Denise Smith was elected Treasurer.
In a brief meeting of the Cloverport Finance Corporation, the same officers were elected.
The Board approved a motion to solicit bids for demolition of the house located at 421 Poplar Street.
Jo Lynn Thurman was chosen as the Board's representative to the Local District Planning Committee.
The COVID-19 School Operations Plan was approved.
The Board approved an application for the Crusade for Children grant.
An overnight field trip by the High School Basketball Team to Louisville was approved.
The Board approved MAP Growth as the district universal screener and MAP Reading Fluency as the district diagnostic for grades K-3.
A digital banner designed by Cloverport student Brooke Guffy was chosen for the Kentucky School Board Conference in Louisville.
At the beginning of the meeting, re-elected Board members Jessica Greenlee and Christa Glenn were sworn into office.
Also, the following Students of the Month were recognized: Emslee Estes, Annslee Thomas, Kyson Dixon, Bailee Williams, Dan Bostrom, Cade Springston, and Adam Springston.  Also, Layla Emery, Hunter Bradley, Zachary Voight, Paytan Emery, Brooke Guffy, Chloe Rearden, and Josie Simmons.