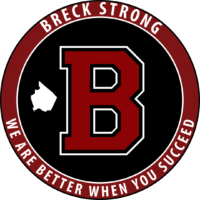 HARDINSBURG (11/18/22) – With colder weather in place for the foreseeable future, Breckinridge County Schools are releasing their plans for canceling schools in case of snow. District transportation and maintenance teams will check area roads, with Superintendent Dr. Nick Carter making his decision by 5:45am, which will be disseminated to 104.3, the River, Louisville television stations and District's Facebook page.
With 10 NTI days available, the district will use a "1+1" model. The first day missed will be a regular missed day that will have to be made up. The next day missed will be a NTI day that doesn't have to be made up as long as a high percentage of students in the district complete their NTI work.
The purpose for using the 1+1 model is to limit the number of consecutive NTI days for students.
Full statement….