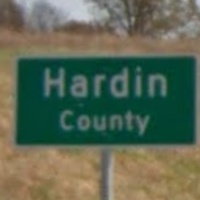 FRANKFORT (08/04/22) – Governor Beshear announced Thursday that LOTTE Aluminum Materials USA will locate a foil manufacturing operation in Hardin County with a $238.7 million investment that will create 122 full-time jobs.
"I want to welcome LOTTE to Kentucky as we continue to see significant investment from EV-related businesses across the state," Gov. Beshear said. "Further growth of this sector will require attraction of a broad range of suppliers, and this announcement by LOTTE signifies just that. We are building an ecosystem that will last for generations to come, and I am happy to announce this company will be a very important part of that vision."
The company plans to build a manufacturing facility in Elizabethtown to produce 36,000 tons of cathode foil, a type of ultra-thin aluminum foil that is a core material used in EV batteries. Cathode foil is one of the four major components of lithium-ion batteries.
"We will do our best to develop and support technology so that we can stably produce high-quality and high-efficiency cathode foils to respond to customers one step at a time," said Kim Gyo Hyun, president and CEO of LOTTE Chemical.
A statement from the Governor's office says the facility is slated to begin operation in 2025.