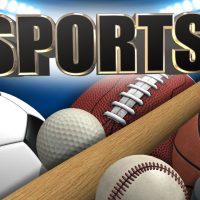 UNDATED Cleveland Browns quarterback Deshaun Watson was suspended for six games after being accused by two dozen women in Texas of sexual misconduct during massage treatments. The NFL has three days to respond to the ruling, while the Players Association says it will not challenge the decision.
MIAMI (AP) — Rookie Hunter Greene won for the first time in nearly two months, allowing one hit in six scoreless innings to lead the Cincinnati Reds over the reeling Miami Marlins 3-1. Albert Almora Jr. had three hits, including two doubles, in his first game off the injured list.
UNDATED (08/01/22) – Elsewhere, Cleveland topped Arizona, 6-5…the Yankees over Seattle, 7-2…Minnesota 5, Detroit, 3… the Mets beat Washington, 7-3…Kansas City edged the White Sox, 2-1…Boston over Houston, 3-2 and the Dodgers beat San Francisco, 8-2. (For a full list of Monday's scores, click HERE.)
NEW YORK (AP) — The trade market got busy ahead of Tuesday's deadline, with the New York Yankees acquiring pitcher Frankie Montas from Oakland for four prospects. San Diego got All-Star closer Josh Hader from first-place Milwaukee, and Houston obtained DH and first baseman Trey Mancini from Baltimore as part of a three-team trade.
LAHAINA, Hawaii (AP) — Arkansas will face Louisville in the opening round of a loaded 2022 Maui Invitational bracket. The eight-team bracket for the November event will include six teams that went to the 2022 NCAA Tournament, including three that reached the Sweet 16.
UNDATED (AP) – Tiger Woods turned down a Saudi offer Greg Norman says was in the neighborhood of $700 million to $800 million. Norman confirmed a figure he previously told the Washington Post. Woods has spoken out against the Saudi-funded league. He says players who sign are turning their backs on the PGA Tour.