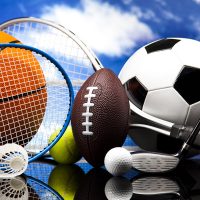 CINCINNATI (AP) — Freddie Freeman homered and drove in two runs and the Los Angeles Dodgers extended their winning streak against Cincinnati this season to six games, beating the Reds 8-4. Freeman, who tied a season high with five RBIs in the series opener on Tuesday, has seven RBIs in the series. Albert Almora Jr. hit his fifth homer of the season for Cincinnati.
MILWAUKEE (AP) — Paul Goldschmidt and Nolan Arenado hit two-run homers as the St. Louis Cardinals beat the Milwaukee Brewers 5-4 and moved into first place in the NL Central. The Cardinals have taken two straight from the Brewers after falling 2-0 in the opener of the four-game series.
ATLANTA (AP) — Adam Duvall's run-scoring single capped Atlanta's three-run rally in the ninth as the Braves beat the San Francisco Giants 4-3. Duvall's single off Tyler Rogers drove in William Contreras from second base. The Giants wasted another strong start by Carlos Rodón, who allowed only three hits and one run in seven innings.
TAMPA, Fla. (AP) — Nazem Kadri scored at 12:02 of overtime and the Colorado Avalanche beat Tampa Bay 3-2 Wednesday night in Game 4 of the Stanley Cup Final to move within a victory of dethroning the two-time defending champion Lightning. Game 5 is Friday night in Denver.
BALTIMORE (AP) — Baltimore Ravens linebacker Jaylon Ferguson has died at age 26. Police said the cause of death is still to be determined but that no foul play is suspected at this time. Ferguson played three NFL seasons. All were with Baltimore. 
UNDATED (AP) — Tony Siragusa, defensive tackle who helped lead a stout Baltimore defense to a Super Bowl title, has died. He was 55. There was no word on the cause. Siragusa played seven seasons with the Indianapolis Colts and five with the Ravens, went on to become an analyst on FOX following his playing career.