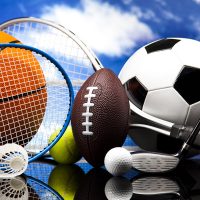 CLOVERPORT (10/13/21) — The Cloverport Lady Aces Volleyball team lost to North Hardin in three sets on Wednesday. They're scheduled to travel to Butler County later today. The BCHS Lady Tiger Volleyball team is scheduled to travel to Edmonson County.
HARNED (10/13/21) — Brackets for next week's District Volleyball tournament have been announced. Breckinridge County will host the tournament with a semifinal against Cloverport at 5:30 Monday (10/18) afternoon, followed by Meade County and Hancock County. The championship will be Tuesday (109/19) night.
INDIANAPOLIS (AP) — Indianapolis Colts receiver T.Y. Hilton was back on the practice field for Wednesday's light workout. If all goes well over the next few days, he might be playing Sunday against Houston.
NASHVILLE (AP) — The Tennessee Titans have brought back linebacker Avery Williamson, signing the veteran off Denver's practice squad. Williamson was a fifth-round draft pick by the Titans in 2014 out of Kentucky. He spent his first four seasons with Tennessee before signing a three-year deal in 2018 with the New York Jets.
CAMDEN, N.J. (AP) — Ben Simmons has reported to the Philadelphia 76ers but the disgruntled All-Star guard still may not play for the franchise. Coach Doc Rivers says he doesn't know if Simmons has backed off his trade demand. Rivers said Simmons was scheduled to return to the practice facility late Wednesday for an individual workout and that he won't practice with the team until he clears NBA health and safety protocols.