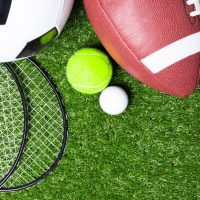 UNDATED (10/11/21) — The Breckinridge County Lady Tiger Soccer team makes its first-ever appearance in the region tournament tonight when they face McLean County in an opening round game at 8 at Ohio County High School. Tiger golfer Shelton Smith competed in the State Tournament held over the weekend in Bowling Green after qualifying from the region tournament.
UNDATED (10/10/21) — Among Sunday's NFL games: Derrick Henry ran for three scores as the Tennessee Titans topped Jacksonville, 37-19…Mason Crosby atoned for three missed field goal tries by hitting the game winner in overtime of a 25-22 Green Bay win over Cincinnati and Buffalo rolled to a 38-20 win over Kansas City in the Sunday night game. (For a full list of Sunday's results, click HERE.)
UNDATED (10/10/21) — The Chicago White Sox staved off elimination in their American League Division Series with Houston in a 12-6 win Sunday…Boston took a 2-1 series lead over Tampa Bay with a 6-4 victory.
UNDATED (10/10/21) — Kentucky moved up to 11th in the latest AP College Football poll following their win over LSU on Saturday night. They will face the new number one team in Georgia this coming weekend. The Bulldogs moved up a spot following Alabama's upset by Texas A-and-M. The Tide dropped to fifth. (For the complete list, click HERE.)