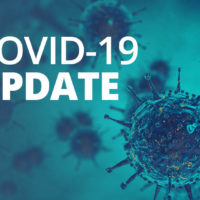 UNDATED (09/13/21) — There were 230 active cases of COVID in Breckinridge County as of Monday night, according to the latest numbers. Numbers released by the county health department indicated four new cases as of Sunday (09/12) night with 14 patients hospitalized. According to the state's COVID dashboard, there have been 2,290 confirmed cases in Breckinridge County during the pandemic with 20 deaths blamed on the virus.
FRANKFORT, Ky. (AP) — Kentucky's governor says school-age children are contracting COVID-19 at a higher rate than any other age group in Kentucky. And the statewide vaccination rate among youngsters ages 12 to 17 is the lowest of any age group. That combination had Gov. Andy Beshear pleading with local school boards and superintendents on Monday to continue requiring mask wearing in schools. Last week, the Republican-dominated legislature scrapped a statewide mask mandate for public schools and imposed a ban on any statewide mask rules until June 2023. The Democratic governor vetoed the mask-related language, but GOP lawmakers overrode him before ending a three-day special session.
FRANKFORT, Ky. (AP) — The Kentucky National Guard is expanding its role in assisting hospitals during a surge of COVID-19 cases that has stressed the state's health care infrastructure. The guard is activating 310 additional members in logistical roles to 21 hospitals across the state. The effort began on Monday. Kentucky Gov. Andy Beshear said he believes it is the largest deployment of the guard in a "crisis health care situation" in the state's history. The guard members will help with non-medical logistical and administrative tasks.