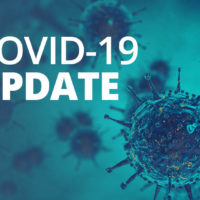 UNDATED (09/06/21) — The latest numbers on COVID in Breckinridge County indicate 289 active cases as of Monday night. According to figures compiled by state officials, there have been 2,119 confirmed cases locally during the pandemic with 20 deaths attributed to the virus.
LEITCHFIELD (09/07/21) — The Wal-Mart location in Leitchfield is slated to re-open after being closed for what company officials said was giving third-party cleaning crews time to thoroughly clean and sanitize the building. The store closed Sunday afternoon for crews to begin sanitizing and re-stocking for ahead of today's re-opening.
FRANKFORT, Ky. (AP) — Governor Andy Beshear says he's calling the Republican-led legislature into a special session starting today to shape pandemic policies in Kentucky. The session comes as the state struggles with a prolonged surge of COVID-19 cases and hospitalizations. It will mark a power shift in coronavirus-related policymaking following a recent landmark court ruling. Beshear wields sole authority to call lawmakers into a special session and to set the agenda. But GOP supermajorities will decide what measures ultimately pass. Emergency measures issued by Beshear are set to expire as a result of the court decision.