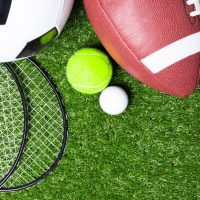 ST. LOUIS (AP) — Dylan Carlson homered and drove in four runs, Jake Woodford pitched 5 2/3 strong innings in his first start of the season, and the St. Louis Cardinals beat the Chicago Cubs 8-3. Woodford, who was recalled from Triple-A Memphis prior to the game, struck out six and didn't allow a walk.
CINCINNATI (AP) — Jeff McNeil hit a tiebreaking single in the 11th inning, Kevin Pillar added a three-run homer and the New York Mets went deep seven times to pull out a wild 15-11 win over the slumping Cincinnati Reds. Michael Conforto connected twice, including a solo shot that capped a five-run outburst in the 11th as the NL East leaders handed Cincinnati its fourth straight loss to open the second half. (Click HERE for more scores.)
HOOVER, Ala. (AP) — Southeastern Conference Commissioner Greg Sankey is echoing a call for potential changes in how college athletics are governed. Sankey spoke about the need for change to open SEC Media Days. Last week, NCAA President Mark Emmert said it is time to consider decentralizing and deregulating college sports.
UNDATED (AP) — The NCAA spent nearly $68 million on legal services during the fiscal year 2019-20, according to tax documents. NCAA revenue was down more than 50% over the previous year, from more than $1.1 billion to just over $520 million. That drop is blamed mostly on the cancellation of the men's basketball tournament in 2020 due to the pandemic. Last month, the Supreme Court ruled against the NCAA in the association's appeal of a federal court's ruling in an antitrust case. Nearly $35 million of those legal expenses were spent on defense of the so-called Alston antitrust case.