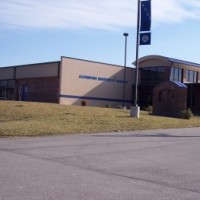 7/15/2021—The Cloverport Board of Education approved a resolution in support of the Council for Better Education at their regular meeting Thursday evening.  The resolution authorizes Superintendent Keith Haynes to take all necessary steps in the Council's legal challenge to the unconstitutionality of tax credits in House Bill 563.  House Bill 563 creates a voucher program that will funnel $125 million in state revenue to private schools.
In other business, the Board approved the superintendent's annual professional growth plan.  Haynes will focus on Human Resource and Collaborative Leadership.
The Board approved the second reading of the Kentucky School Board Association 2021 policy update.
The 2021/22 student handbooks were approved.
The first reading of a board policy dealing with staff leave was approved.
Twenty-five Chromebooks were declared as surplus.
The 2022 Fiscal Year indirect costs were approved.
In personnel matters, Danielle Akridge was transferred from Middle School Science Teacher to Guidance Counselor.  Jennifer Stiff was hired as Middle School Cheerleading Coach.  Stephanie Miller has resigned as School-Based Mental Health Coordinator.
At the beginning of the meeting, Superintendent Haynes discussed the updated CDC guidelines for reopening of school.  He said that the school will stress vaccination efforts, and masks will not be mandated.