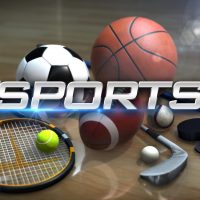 HARNED (02/22/21) — Breckinridge County saw a seven-point lead in the third quarter slip away as Edmonson County claimed a 76-71 win over the Fighting Tigers Monday night at Tiger Arena. Kason Morris led Breckinridge County scoring with 13 despite foul trouble. The Tigers play Cloverport as part of a boy-girl doubleheader Thursday night.
CLOVERPORT (02/22/21) — The Cloverport Aces and Lady Aces played a doubleheader against Louisville Brown Monday: the Aces fell, 67-42 while the Lady Aces dropped a 38-35 result. Both teams are back in action tonight with a doubleheader against Beth Haven starting at 5:30. (For other scores from last night, click HERE and HERE.)
HARNED (02/23/21) — The Breckinridge County Lady Tigers return to Tiger Arena for a contest against Muhlenberg County. Coverage on 104.3- the River begins around 6:45 ahead of the slated 7pm start. A scheduling note: the Lady Tigers game against Barren County at South Warren has been rescheduled to 2:30 Saturday afternoon.
UNDATED (02/23/21) — UK Basketball's game with Texas A-and-M has been postponed due to COVID issues with the Aggie program. The 'Cats next game is scheduled for Saturday against Florida. In college basketball tonight, Louisville hosts Notre Dame. (For college basketball scores, click HERE.)