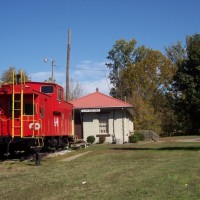 1/22/2021—The Cloverport City Council approved Joseph Burnett as Chief of the Volunteer Fire Department at a Special Called Meeting Monday evening.  Harold Parente was approved as Assistant Chief.  The Fire Department made seven runs in January.
Police Chief Adam Vergason said the water plant has been vandalized in recent weeks.  New parts have been ordered. Vergason plans to set up security cameras at the plant.
The Council approved a motion to surplus the old garbage truck and advertise for bids.  Public Works Director Eddie Lee said he cannot enter a residence to repair water leaks.
The Council tabled action on a water a contract addendum with the City of Hardinsburg.
The Council is waiting on a final draft of the new zoning ordinance from the Lincoln Trail Area Development District.  A corrective action plan has been submitted to the State for wastewater plant violations that happened in 2016.  The city was assessed a $1,500 fine.  The city is also attempting to refinance several Rural Development loans.  Insurance has covered the cost of the recent computer crash at City Hall.  The city is responsible for the $1,000 deductible.
The Council approved a motion to set Council meetings at 6:00pm on the third Monday of the month.
Before adjourning, Mayor Candy Weatherholt thanked the Roberta May family for providing paint for the interior of City Hall.