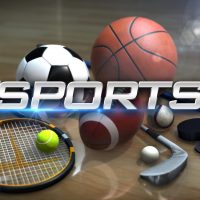 HARNED (02/19/21) The Breckinridge County Lady Tigers are scheduled to play Boyd County at Bullitt East Saturday morning at 10:30, while the Fighting Tigers are scheduled to play Caldwell County at the Owensboro Sports Center at 11. Coverage of the Fighting Tigers can be heard beginning around 10:45 this morning on WXBC.

UNDATED (02/19/21) — The University of Kentucky Wildcats are traveling to Knoxville to play Tennessee. Tip-off for that game is scheduled for Noon today. Louisville plays North Carolina today at 4 while Indiana plays Michigan State at 10 this morning in Bloomington.

NEW YORK (AP) — The New York Yankees are keeping outfielder Brett Gardner after the two sides agreed to a one-year, $4 million package. That's according to a person familiar with the negotiations who told The Associated Press the deal is pending a physical. Gardner has spent his first 13 major league seasons with the Yankees and hit .223 with five homers and 15 RBIs in 130 at-bats last year after reaching career-best totals of 28 homers and 74 RBIs in 2019.
CHICAGO (AP) — Chicago Cubs outfielder Ian Happ won baseball's final salary arbitration case this year and will get a raise from $624,000 to $4.1 million. The 26-year-old Happ hit .258 with 12 homers and 28 RBIs over 198 at-bats last year. Teams finished with a 5-4 advantage in cases that went to a hearing.
PITTSBURGH (AP) — Infielder Todd Frazier has agreed to a minor league deal with the Pittsburgh Pirates with an invitation to big league spring training. The 35-year-old Frazier split time with Texas and the New York Mets in 2020, hitting .236 with four home runs and 12 RBIs. He is a career .242 hitter with 218 home runs and 636 RBIs while playing for five big league clubs.
ORCHARD PARK, N.Y. (AP) — Bills starting linebacker Matt Milano will explore free agency next month because of Buffalo's salary-cap constraints. That's according to a person with direct knowledge of the situation. Milano is projected to be among the top linebackers available on the market, and the Bills are currently estimated to have only $3 million available under the salary cap.
UNDATED (AP) — A limited number of fans will be allowed to attend all rounds of next month's NCAA men's basketball tournament in Indiana. Venue capacity will be capped at 25% to allow for social distancing, a figure that will include all participants, essential staff and family of team members. All must be masked. The NCAA earlier announced the entire tournament will be played in Indiana because of the pandemic, with the majority of the 67 games taking place in Indianapolis.