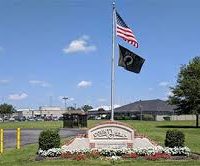 OWENSBORO — Daviess County jailers and Green River District Health officials are trying to find out what caused hundreds of inmates to have a stomach illness.
Several inmates first reported having stomach issues Wednesday. Officials determined more than three hundred had some type of illness. Green River Health officials are testing three days-worth of trays to see if meals given to inmates were a potential cause. All sick inmates were treated at the jail.
The majority of inmates that were sick Wednesday showed no symptoms Friday.