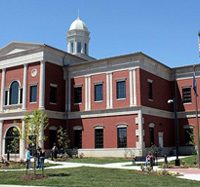 2/18/2021—Division 1 of Breckinridge Circuit Court with Judge Bruce Butler met Wednesday.
A jury trial was scheduled for September 16, for Angela J. Chapman, 36.  She is charged with trafficking in marijuana/enhanced; 1st degree possession of a controlled substance(meth), 1st offense/ enhanced; possession of marijuana/enhanced; and possession of drug paraphernalia/enhanced.
Richard Diaz III, 27, will have a jury trial September 27-29.  He is charged with 1st degree burglary.
After a revocation hearing, Jason A. Lyons was sentenced to 30 days in jail.