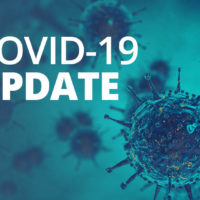 According to numbers from the local health department, there were 57 active COVID cases in Breckinridge County as of late Friday (2/5).

During his daily briefing on Friday,  Kentucky Governor Andy Beshear says the rate of positive coronavirus tests in the state has dropped to its lowest point in more than a month. Beshear says the positivity rate is 8.16 percent, the lowest since December 28. The figure was below 9% for the eighth straight day.
A total of 3,971 people have died from the virus in Kentucky since the pandemic began. With the Super Bowl approaching on Sunday, Beshear urged people to keep gatherings small and safe.