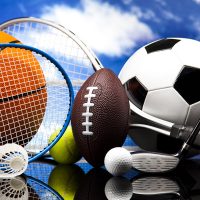 UNDATED (01/14/21) — The Breckinridge County Fighting Tiger basketball team will travel to Nelson County tonight for a varsity-only game at 5:30. Coverage on 104.3- the River begins with "Tiger Talk" at 5.
WINSTON-SALEM, N.C. (AP) — Carlik Jones scored a season-high 23 points to help No. 16 Louisville beat Wake Forest 77-65 on Wednesday night. Samuell Williamson added 15 points and 11 rebounds for the Cardinals. Louisville blew nearly all of a 16-point second-half lead before putting the game away. (For more college basketball scores, click HERE.)
MINNEAPOLIS (AP) — Jonas Valanciunas had 24 points and 16 rebounds, Grayson Allen scored a season-high 20 off the bench and the Memphis Grizzlies came back to beat the Minnesota Timberwolves 118-107. Memphis went on a 14-0 run and outscored Minnesota 38-17 in the fourth quarter to win its third straight game. (For more NBA scores, click HERE.)
UNDATED (AP) — Disgruntled All-Star guard James Harden is joining the Brooklyn Nets following a four-team deal involving the Houston Rockets, Indiana Pacers and Cleveland Cavaliers. A person who spoke to The Associated Press on condition of anonymity says Harden is leaving the Rockets just a day after saying the team wasn't good enough to beat elite competition. The person also says Victor Oladipo (oh-lah-DEE'-poh) goes from Indiana to Houston, Caris Levert heads from Brooklyn to Indiana and the Cavaliers will get Jarrett Allen and Taurean Prince from the Nets in a deal that includes at least four draft picks and additional pick swaps.