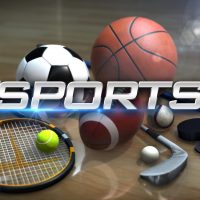 UNDATED (01/12/21) — The BCHS Lady Tiger Basketball has won three straight to open their season with a 75-35 win at North Bullitt Tuesday night. The Lady Tigers host Apollo Friday (01/15) night at Tiger Arena. Elsewhere, the Cloverport Aces lost to Cannelton (IN) Tuesday night,65-33, while Lady Aces got their first win of the season with a 57-40 win over Cannelton. (For more high school scores from around the state, click HERE and HERE.)
LEXINGTON, Ky. (AP) — John Petty Jr. scored 23 points, including four of Alabama's 14 3-pointers, Jaden Shackleford added 18 points and Alabama never trailed Kentucky to earn an 85-65 rout in a matchup of the Southeastern Conference's top two unbeaten teams. Isaiah Jackson had 14 points off the bench for Kentucky, which had won three in a row.
STILLWATER, Okla. (AP) — Cade Cunningham scored 18 points and Oklahoma State held off a late rally to beat No. 6 Kansas, 75-70. The Cowboys squandered a 16-point lead in the second half before scoring the final eight points.
ANN ARBOR, Mich. (AP) — Seventh-ranked Michigan is 11-0 following a 77-54 drubbing of No. 9 Wisconsin. Mike Smith had 16 points and six assists, while Franz Wagner added 15 points and 10 boards for Michigan. (For college basketball results, click HERE.)
SAN FRANCISCO (AP) — Myles Turner hit a go-ahead 3-pointer with 2:59 to play and scored 22 points, Aaron Holiday converted a layup on the next possession and the Indiana Pacers stymied Stephen Curry and the Golden State Warriors 104-95.
HOUSTON (AP) — LeBron James furnished 26 points in just more than three quarters of the Los Angeles Lakers' 117-100 rout of the Houston Rockets. Anthony Davis added 19 points and 10 rebounds in three quarters to help Los Angeles clobber Houston for the second time in three days. (For NBA results, click HERE.)