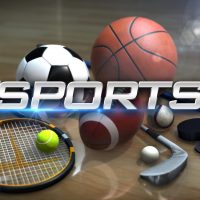 HARNED (01/12/21) — Breckinridge County closed an 18-point 4th quarter deficit to four, but could draw no further as the Tigers fell to Apollo 72-66 Monday night at Tiger Arena. Kason Morris finished with 33 points as Breckinridge County falls to 0-3 on the season. Their next game is Thursday (01/14) at Nelson County. The Lady Tiger basketball team travels to North Bullitt tonight.
CLOVERPORT (01/12/21) — The Cloverport Aces fell to 0-3 on the new season with an 88-21 loss to Edmonson County Monday night at the Sportscenter. The Aces and Lady Aces travel to Cannelton tonight. (For more scores from around Kentucky, click HERE and HERE.)
LEXINGTON (01/12/21) — UK Basketball returns to Rupp Arena for an SEC matchup against Alabama tonight. Coverage on 104.3, the River begins at 6:30 ahead of the 8pm tipoff. (For scores from last night, click HERE.)
MIAMI (AP) — Alabama is college football's national champion for the sixth time in 12 years after Mac Jones threw for a CFP title game-record 464 yards and five touchdowns in a 52-24 thrashing of Ohio State. Heisman Trophy winner DeVonta Smith had 12 catches for 215 yards and three touchdowns, all in the first half as the Crimson Tide bolted out to a 35-17 lead. Najee Harris accounted for three TDs, running for 79 yards and two scores while grabbing seven passes for 79 yards and a touchdown.
PHILADELPHIA (AP) — The Philadelphia Eagles have fired coach Doug Pederson, less than three years after he led the franchise to its only Super Bowl title. Pederson was 42-37-1 in five seasons, guiding the Eagles to two division titles and three playoff appearances before going 4-11-1 this season. Pederson led the Eagles to a Super Bowl victory over New England in just his second season with backup quarterback Nick Foles filling in after Carson Wentz was injured.