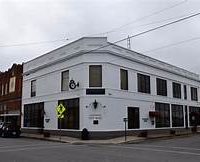 1/11/2021-The Hardinsburg City Council approved the second reading of an ordinance that changes dates of the sale of city stickers, at their regular meeting Monday evening.  City stickers issued since April 1, 2020, will be valid through December 31, 2021.  Beginning in 2021, sticker sales will begin every year on November 1.  Late fees will be charged after February 1.  The price of stickers and the late fees remains the same.  In a related matter, the Council approved the second reading of an ordinance repealing the old city sticker ordinance.
In other business, the Council approved two municipal orders in the personnel policy for city employees.  The first removes three personal days from Holiday benefits.  The second states an employee will receive three paid personal leave days for each fiscal year.
Mayor Wayne Macy told the Council that the city has received $52,639.00 in the second round of COVID 19 CARES Act relief funds.
The Council approved a motion to advertise for bids for repairs to the roof at City Hall.
Police Chief Terry Laslie said his department made three felony, and seven misdemeanor arrests in December.  They issued twelve citations and received 229 911 calls.
Fire Chief Nathan Smith said the Department made 21 runs in December.
Veolia Water Project Manager Mike Masterson said a leak has been discovered in the standpipe at the Sinking Creek Water Tank.  It should be repaired by Thursday.  He said an inspection was held at the Land Farm, with no violations reported.
The Council discussed the need to repair pot holes along Old Highway 60, and excess water run-off on Bomar Street, and Third Street.
At the beginning of the meeting, Mayor Macy welcomed new Council Member Jerry Martin.  Martin replaces Wilma Thomas, who retired in December.