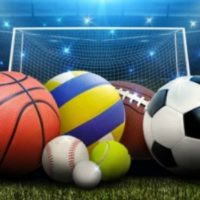 HARDINSBURG (01/08/21) — The Breckinridge County High School Lady Tiger basketball team hosts Grayson County this evening at 6 Tiger Arena. The game was previously scheduled for the 30th and moved up after the Ohio County was postponed. Gametime is at 6. The game can be seen on Breck Live and w-x-b-c-one-oh-four-three-dot-com and the River's Facebook page. For scores from Friday night, click HERE and HERE.
UNDATED (01/08/21) — UK Basketball looks for a third straight win when they face Florida later today. (Coverage on 104.3, the River begins with "Countdown to Tipoff" at 2:30). The team announced late Thursday that sophomore Keion (key-on) Brooks will be available after missing the entire season to-date with a calf injury. For scores from college basketball on Friday night, click HERE.
UNDATED (01/08/21) — The NFL begins it's expanded "Wild Card Weekend" with three games today: The Indianapolis Colts are at Buffalo in the first game, followed by the Los Angeles Rams at Seattle and Tampa Bay at Washington. Three more games are tomorrow, including Baltimore at Tennessee and Chicago at New Orleans.
LOS ANGELES (AP) — Hall of Fame manager and longtime Los Angeles Dodgers patriarch Tom Lasorda (lah-sore-duh) has died at 93 following a heart attack at his home. Lasorda spent 71 years in the Dodgers organization, starting as a player when the team was still based in Brooklyn. He compiled nearly 16-hundred and two World Series titles in 21 years as manager.