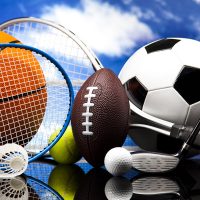 LEITCHFIELD (01/07/21) — The Breckinridge County Fighting Tiger basketball team returns to action tonight with a game at Grayson County. Coverage on 104.3- the River begins with "Tiger Talk" around 6:15 ahead of a 7pm scheduled tip off. The Cloveport Aces and Lady Aces host Daviess County this evening.
HARDINSBURG (01/07/21) — The High School announced the Lady Tigers will play Grayson County on Saturday evening, replacing the cancelled Ohio County game. Tipoff is at 6 at Tiger Arena.
LOUISVILLE, Ky. (AP) — David Johnson scored 17 points, including a free throw with 6.6 seconds left, and Louisville withstood a missed 3-pointer at the buzzer, holding off No. 19 Virginia Tech 73-71 in a matchup of unbeaten ACC teams. The Cardinals led 47-33 early in the second half before Tech fought back to within 72-71 on Keve Aluma's two free throws.
UNDATED (AP) — Clemson quarterback Trevor Lawrence has officially thrown his name into the NFL draft. Lawrence finished 34-2 in his college career, leading Clemson to three ACC titles and the national title after the 2018 season. Lawrence had said in September he planned to play his junior season, graduate in December and move on to the NFL.