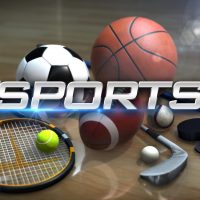 HARNED (01/04/21) — The Breckinridge County Lady Tiger basketball team withstood a late charge by Louisville Mercy for a 62-57 win Monday night at Tiger Arena in the season opener for both teams.
CLOVERPORT (01/04/21) — The Cloverport Aces and Lady Aces opened their seasons against Hancock County in the All-A Region Tournament at the Sportscenter. The Aces lost to Hancock County by the score of 69-30, while the Lady Aces lost, 58-33. (For more scores from high school basketball, click HERE and HERE.)
OWENSBORO (01/05/21) — The Breckinridge County Fighting Tiger basketball team opens their season tonight on the road at Daviess County. (Due to restrictions placed by the host school, WXBC will be unable to broadcast tonight's game.)
UNDATED (01/04/21) — In girls middle school basketball from Monday night, Breckinridge County's 7th grade lost to McLean County, 33-4 and the 8th won by the score of 33-26.
UNDATED (01/04/21) — UK Basketball looks for its second win in a row as they face Vanderbilt. Coverage on 104.3- the River begins at 4:30 with "Countdown to Tipoff". In college basketball from last night, the Indiana Hoosiers topped Maryland, 63-55. (For more college scores, click HERE.)
INDIANAPOLIS (AP) — The NCAA says this year's men's college basketball tournament will be played entirely in Indiana. Games will be played on two courts inside Lucas Oil Stadium, Bankers Life Fieldhouse, Hinkle Fieldhouse, Indiana Farmers Coliseum, Mackey Arena at Purdue and Assembly Hall in Bloomington.