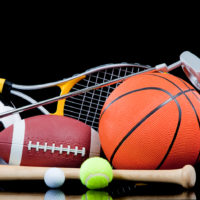 LEXINGTON (12/10/20) — The Kentucky High School Athletic Association's Board of Control voted 12-5 *Thursday to continue the start of the high school basketball season in January. The plan calls for practice to begin on Monday, December 14th with the first game to be played on January 4th. The Board also voted to hold the State Tournaments between March 29th and April 8th.
BOWLING GREEN, Ky. (AP) — Charles Bassey had a career-high 29 points plus 14 rebounds as Western Kentucky beat Gardner-Webb 86-84. Josh Anderson had 16 points for Western Kentucky. Luke Frampton added 15 points and Kenny Cooper had six assists. (For scores from around college basketball, click HERE.)
INGLEWOOD, Calif. (AP) — Rookie Cam Akers rushed for 171 yards and Kenny Young returned an interception 79 yards for a touchdown in the Rams' 24-3 dismantling of the Patriots Thursday night. Cam Newton passed for 119 yards before getting replaced by Jarrett Stidham in the fourth quarter.
HOOVER, Ala. (AP) — The Southeastern Conference's signature mid-afternoon Saturday game will move from CBS to ABC starting in 2024. It is part of a new 10-year contract with ESPN and the SEC, which ends the three-decade old partnership between the league and CBS. The SEC championship game will also air on ABC.