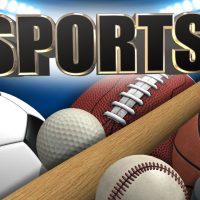 OWENSBORO (11/20/20) — The Breckinridge County High School Fighting Tigers Football season came to an end as they fell to Owensboro by a final score of 81 to 6 in the first round of the Class 5-A football playoffs last night. The Tigers ended their season 3-5, and 1-3 in the district. In other scores, Graves County defeated Grayson County by a score of 42 to 19. In Class 3-A Elizabethtown defeated Thomas Nelson 63 to 7; in Class 6-A action it was Meade County over Central Hardin by a score of 21 to 9, North Hardin over Barren County 42 to 6.
MIAMI (AP) — Goran Dragic has repeatedly said that he wants to finish his career in Miami. Meyers Leonard ended last season wanting a second run with the Heat. Their time as free agents didn't last long. Dragic and Leonard have both decided to return to the Eastern Conference champions, each telling The Associated Press that they have agreed to accept Miami's offer of two-year deals — the second year is a team option on both contracts — to remain with the Heat.
LOUISVILLE — The Louisville Cardinals defeated Syracuse by a final score of 30 to 0 at Papa Johns Cardinal Stadium last night. The Cardinals now prepared for Wake Forest next Saturday. The University of Kentucky Wildcats are on the road to face Alabama this afternoon. Our coverage is set for 1 this afternoon with kick-off at 3 on 104.3 The River.

UNDATED (AP) — The Pac-12 has canceled Washington State's football game at Stanford. The conference said tonight's game has been called off because the Cougars don't have enough scholarship players available because of positive COVID-19 tests and contact tracing. This is the first game both schools have had canceled this season because of the coronavirus.
NEW YORK (AP) — The New York Mets have signed right-hander Sam McWilliams, who's spent six years in the minor leagues with three other organizations. The 25-year-old will get $750,000 in the majors and $195,000 in the minors. The 6-foot-7 McWilliams was in Tampa Bay's 60-player pool this year. He is 30-35 with a 3.85 ERA in his career, making 94 starts and 15 relief appearances. McWilliams pitched in the Philadelphia and Arizona systems before making it to Triple-A with Tampa Bay in 2019.
NEW YORK (AP) — Sam Darnold might be back leading the New York Jets' huddle as soon as next week. The quarterback will be sidelined for the second straight game with a shoulder injury but coach Adam Gase was optimistic today that Darnold could return for next Sunday's home game against Miami. Gase said Darnold is feeling better after beginning an interval throwing program this week and has a good shot to play next week. Darnold is out for the Jets, Chargers game in Los Angeles this Sunday.
UNDATED (AP) — Detroit's Matthew Stafford and Carolina's Teddy Bridgewater are both questionable for Sunday's game between the Lions and Panthers. And, several other players are also dealing with injuries for the two teams. Running back D'Andre Swift and receivers Kenny Golladay and Danny Amendola have been ruled out for Detroit. Carolina running back Christian McCaffrey is also missing this weekend's game. Stafford, who has been dealing with a right thumb injury, was limited in practice today. Bridgewater was also limited with a right knee sprain, and coach Matt Rhule says he'll be a game-time decision.
SANTA CLARA, Calif. (AP) — The San Francisco 49ers have waived defensive end Takkarist McKinley after he failed a physical. The Niners claimed McKinley off waivers earlier this week after he failed a physical in Cincinnati but then cut him after he failed their physical as well. The Niners also placed three more players on the COVID-19 list with receiver Brandon Aiyuk, left tackle Trent Williams and tight end Daniel Helm being added.