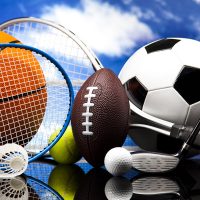 OWENSBORO (11/20/20) — The Breckinridge County High School Fighting Tigers travel to Owensboro for an opening round game in Class 5A football playoffs. Coverage on 104.3- the River begins around 6:30 with "Tiger Talk" ahead of kickoff scheduled for 78 this evening. In college football tonight, the Louisville Cardinals host Syracuse.
SEATTLE (AP) — Russell Wilson threw two touchdowns as the Seattle Seahawks beat the Arizona Cardinals, 28-21 on Thursday night. The Seahawks snap a two-game losing skid and move back to the top of the NFC West by a half-game over the Rams, who play Tampa Bay on Monday night.
UNDATED (AP) — The Big Ten game Saturday between Maryland and Michigan State has been canceled. Also, No. 24 Louisiana-Lafayette canceled its game against Central Arkansas on Saturday because of positive COVID-19 tests.
BOSTON (AP) — A person familiar with the situation says Boston Celtics forward Gordon Hayward opted out of the final year of a contract that would have paid him $34.1 million, making him a free agent. Hayward could still re-sign with the team, either to remain in Boston or be part of a sign-and-trade deal that would open up more potential destinations.