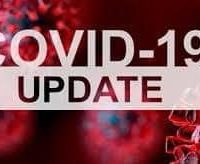 HARDINSBURG (11/19/20) — The Breckinridge County Health Department reported 52 active cases of COVID-19 and 1 death related to the virus on Thursday (11/19) evening.
The increasing concern related to the coronavirus has health officials strongly urging the community to practice safety measures of social distancing of at least 6 feet, wearing a mask in public places, and thorough hand washing.
Those actions along with the recent mandates of Governor Andy Beshear should be followed to assist with reducing the spread of the virus.