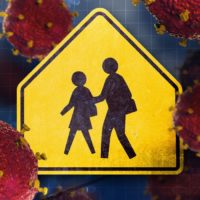 HARDINSBURG (11/19/20) — Breckinridge County Schools will transition to at-home learning starting on Monday as part of the statewide mandate from Governor Andy Beshear. Superintendent Nick Carter says the move is a "disappointment" for the community but the steps are needed to slow the spread of the virus. Elementary schools could return by December 7th if the county is not in a "red zone" designation, while Middle and High Schools could return after Christmas Break.
Cloverport Independent Schools announced last week they would transition to at-home learning until at least the Thanksgiving break. In a statement posted on the district's website, they're parents/guardians of students in Kindergarten through 5th Grade to fill out a survey on moving forward.
Beshear's order mandate all public and private K-12 schools transition to at-home learning starting Monday the 23rd. Elementary schools can return to in-person classes as early as December 7th if their county is not designated as "red" for incidents of COVID. Middle and High Schools will be under at-home learning through the Christmas break.
The KHSAA Board of Control voted Wednesday to delay the start of the winter sports season (which includes basketball) until after Christmas break. The Boys and Girls Sweet Sixteen is still scheduled for March in Lexington. The decision does not impact the football playoffs which are scheduled to begin this weekend.
Video statement from Carter….
Letter from Dr. Carter…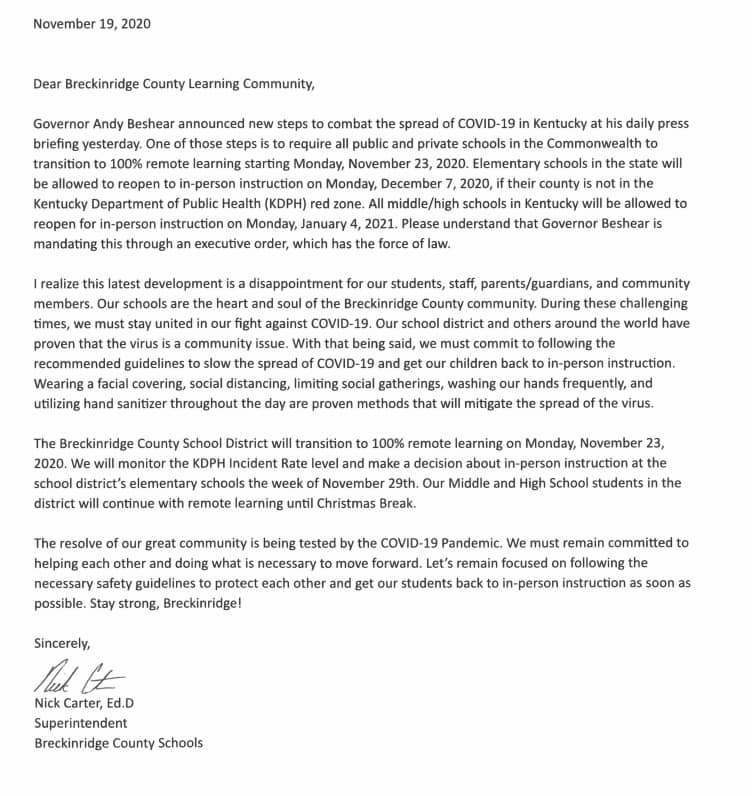 Statement from Cloverport Schools Website…
At his briefing today, Kentucky Governor Andy Beshear mandated that public middle and high schools remain closed to in-person learning through Christmas. He also mandated that public elementary schools remain closed to in-person learning through at least Dec. 4th and may only return if their county is not in the "red" for COVID-19 cases. We are asking that parents of preschool through 5th grade students complete this brief survey to assist us in our decision-making moving forward.