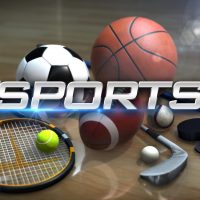 UNDATED (11/17/20) — In girls middle school basketball from Tuesday, Breckinridge County dropped games to Butler County: the 7th grade lost by the score of 27-2, while the 8th grade team was defeated, 45-25.
UNDATED (AP) — The New York Giants, Atlanta Falcons and Las Vegas Raiders put players on the COVID-19 list on Monday, the same day Washington had its first instance of someone in the organization testing positive for the coronavirus since the season began. The NFL said there were 17 new confirmed positives among players and 35 among other personnel during testing last week.
UNDATED (AP) — The NBA draft finally arrives Wednesday. The event was delayed multiple times from its usual June spot because of the coronavirus pandemic. The Minnesota Timberwolves have the top pick, followed by Golden State and Charlotte.
CHICAGO (AP) — Theo Epstein is stepping down after nine seasons as the Chicago Cubs' president of baseball operations. The team announced Epstein is leaving the organization, and general manager Jed Hoyer is being promoted to take his place. Epstein transformed the long-suffering Cubs and helped bring home a drought-busting championship in 2016.