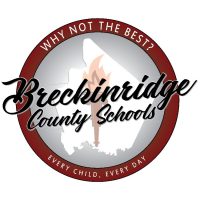 HARDINSBURG (11/16/20) — Breckinridge County Schools will maintain the "A-B" in-person class schedule through the Christmas break. County School Superintendent Dr. Nick Carter says the current uptick in COVID cases which put strain on students and staff. He continued to urge students, staff and community to follow guidelines for limiting the spread of the virus.
Last week, Cloverport Independent Schools announced that at-home learning would take place through the Thanksgiving holiday break.
According to the COVID dashboard provided through the County school's website, there were 40 active cases in Breckinridge County as of Monday, with incidence level in the "Orange" category.
Video Statement from Carter…
Letter from Carter…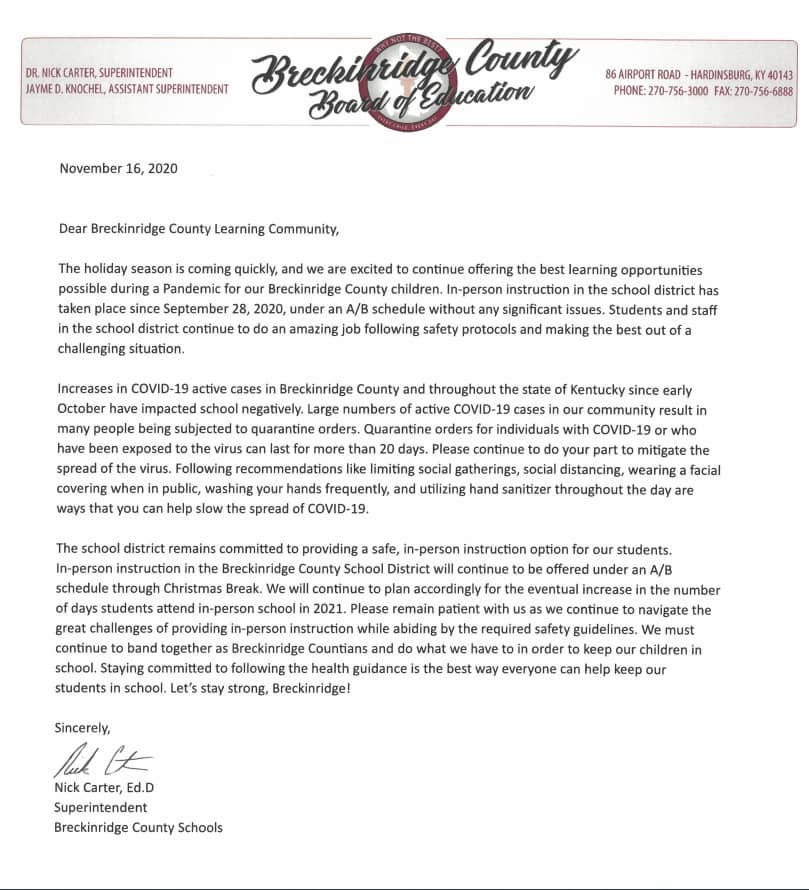 The school district is also offering information for students/parents on working with Google Classroom…