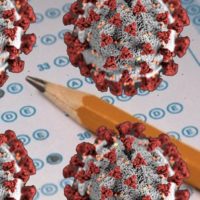 HARDINSBURG (11/13/20) — Breckinridge County School Superintendent Dr. Nick Carter announced Friday that in-person instruction will continue next week on the "A/B" plan. The guidance follows instruction from the state for school districts to review their situation before proceeding on the following week's classes and extracurricular activities.
Video Statement From Superintendent Dr. Nick Carter…
Letter from Carter…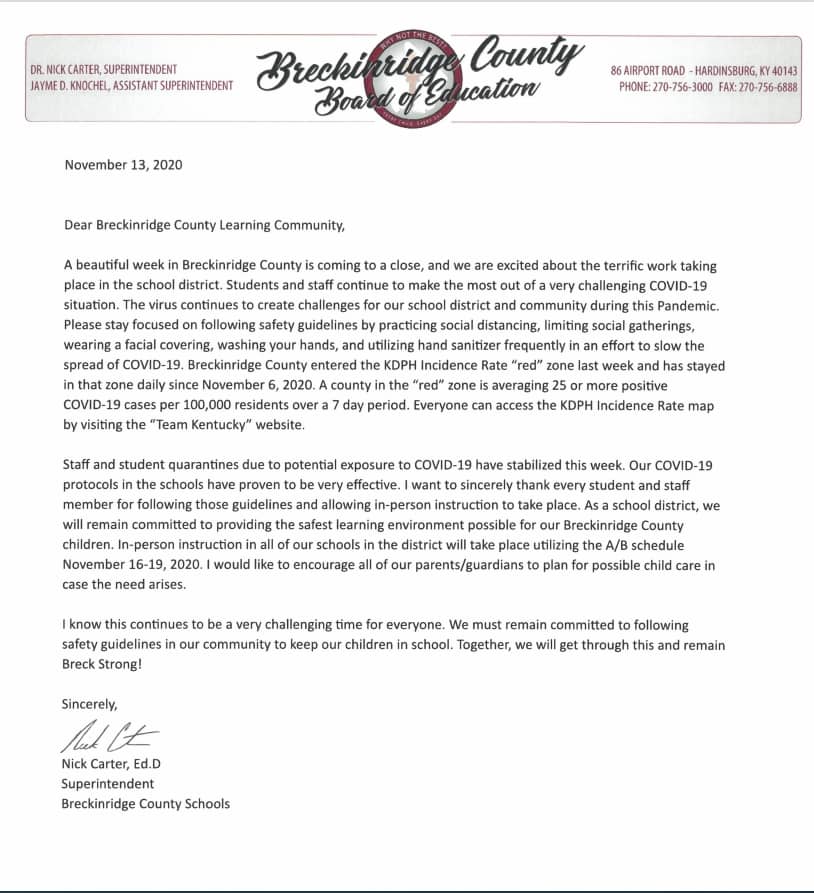 -0-
CLOVERPORT (11/12/20) — Cloverport Independent Schools have announced that in-person classes will be suspended starting Monday the 16th through the Thanksgiving holiday break with the earliest possible return on Monday, November 30th. In a letter dated Thursday to parents and stakeholders, Superintendent Keith Haynes cited the "red zone" incidence rate in the county for several days as the reason. At-home instruction will take place during the time, with a lighter workload on Wednesday the 18th. (You can read Haynes statement at w-x-b-c-one-oh-four- three-dot-com.). Currently, Breckinridge County Schools are alternating between in-class and remote learning.
Letter from Superintendent Keith Haynes…