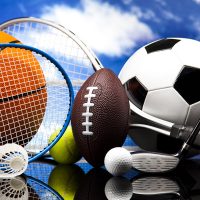 NASHVILLE, Tenn. (AP) — The Tennessee Titans can take a big step toward winning the AFC South for the first time since 2008 if they can beat Indianapolis on Thursday night. The Colts have won 13 of the 18 games played in the Titans' home stadium since 1999.
AUGUSTA, Ga. (11/12/20) — It's normally the first major of the pro golf season held in the springtime, but COVID-altered Masters instead begins today at Augusta National. The pandemic forced postponement from it's normal April position into November.
UNDATED (AP) — The Southeastern Conference has now lost four games this week to COVID-19. No. 12 Georgia at Missouri is the latest to be postponed. SEC officials blamed COVID-19 issues at Missouri. Earlier this week, No. 24 Auburn at Mississippi State; No. 1 Alabama at LSU; and No. 5 Texas A&M at Tennessee were all forced to reschedule.
UNDATED (11/11/20) — Baseball has announced it's Cy Young Award winners: Trevor Bauer becomes the first Cincinnati Reds pitcher to claim the award after striking out 100 and a league-best 1.73 in the abbreviated season. Former Indians teammate Shane Bieber is the AL winner, going 8-1 with a 1.73 ERA for Cleveland.