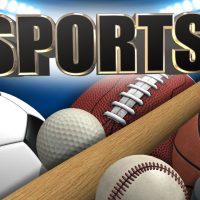 UNDATED (11/10/20) — College basketball teams are releasing their schedules for the season: Kentucky will hold it's "Big Blue Madness" event a week from Friday, with the season to open on Wednesday the 25th against Morehead State. The Louisville Cardinals open their season the same day at home against Southern Illinois.
UNDATED (AP) — No. 1 Alabama at LSU and No. 5 Texas A&M at Tennessee won't be played Saturday because of COVID-19 issues, raising the number of Southeastern Conference football games postponed this week to three. The Aggies and Volunteers will be rescheduled for Dec. 12, but the Crimson Tide's game against the defending national champion Tigers is in danger of not being played at all.
UNDATED (AP) — Tampa Bay's Kevin Cash has earned the American League Manager of the Year award. Cash guided the Rays to an AL-best 40-20 record and World Series berth. Miami's Don Mattingly won the NL Manager title after guiding the Marlins to their first playoff appearance since 2003 despite a COVID outbreak that paused their season.
VERSAILLES, Ky. (AP) — Maximum Security, disqualified after crossing the finish line first in the 2019 Kentucky Derby, has been retired to stud. The 4-year-old colt ended his career with a fifth-place finish in the $6 million Breeders' Cup Classic last weekend at Keeneland. Maximum Security will stand at Ashford Stud in Versailles.