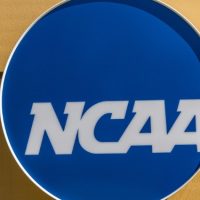 KNOXVILLE, Tenn. (AP) — Kelvin Joseph and Jami Davis returned interceptions for touchdowns in the first half and Kentucky shut out No. 18 Tennessee in the second half to bury the Volunteers 34-7. It was Kentucky's first win in Neyland Stadium since 1984, the Wildcats' largest margin of victory in Knoxville since 56-0 in 1893 and their most lopsided victory in the series since 1935. After getting six interceptions and allowing only a safety against Mississippi State last week, Kentucky (2-2) picked off three passes against the Vols (2-2).
SOUTH BEND, Ind. (AP) — Kyren Williams ran for 127 yards and Ian Book had a 13-yard touchdown run late in the third quarter that gave No. 4 Notre Dame the lead for good as the Fighting Irish held off Louisville for a 12-7 victory. Williams ran 25 times and had his third 100-yard game of the season as the Irish won their 22nd straight at Notre Dame Stadium. It came against an inspired 3-4 Louisville defense that spent most of the afternoon on the field. Notre Dame controlled the clock for more than 36 minutes, including a game-ending 14-play drive that burned the final 7:55.
BIRMINGHAM, Ala. (AP) — DeWayne McBride had a 71-yard touchdown run and finished with 133 yards to lead UAB to a 37-14 victory over Western Kentucky. Bryson Lucero threw for 141 yards and a touchdown pass to Austin Watkins Jr. for UAB. Spencer Brown had a 2-yard touchdown run, Matthew Quinn made three field goals. and Ryan Davis scored a touchdown off a blocked punt for the Blazers. Kevaris Thomas threw two touchdown passes for Western Kentucky.