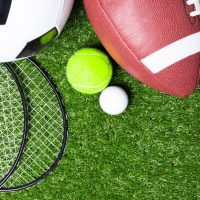 UNDATED (10/15/20) — Tonight's BCHS Fighting Tiger football game with Muhlenberg County has been cancelled. The schools are working on rescheduling the district game. The Tigers next scheduled game is at Ohio County next Friday night.
UNDATED (10/15/20) — In girls high school volleyball, the Cloverport Lady Aces lost to Butler County in two sets on Thursday. Next up is the District Tournament at Meade County High School starting next Monday: Breckinridge County plays Cloverport in the first semifinal, followed by Meade County and Hancock County.
SAN DIEGO (AP) — The Houston Astros are still alive in the AL Championship Series after Carlos Correa slammed a walk-off, solo homer in the bottom of the ninth to close out a 4-3 win over Tampa Bay.
ARLINGTON, Texas (AP) — The Atlanta Braves own a 3-1 lead in the National League Championship Series after exploding for six runs in the sixth inning of a 10-2 rout of the Los Angeles Dodgers.