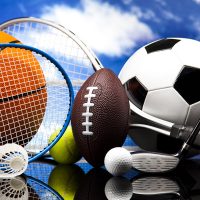 UNDATED (10/15/20) — In girls middle school basketball from Wednesday night, Breckinridge County's 7th grade team lost to Butler County, 30-5, while the 8th graders defeated the Lady Bears, 24-21.
ARLINGTON, TX (AP) — Max Muncy's grand slam capped a record-setting 11-run first inning for the Los Angeles Dodgers, who coasted to a 15-3 rout of the Atlanta Braves that cut their National League Championship Series deficit to 2 games to 1.
SAN DIEGO (AP) — George Springer broke a tie with a two-run homer, José Altuve also went deep and hit an RBI double, and Zack Greinke escaped a bases-loaded jam for the Houston Astros, who beat the Tampa Bay Rays 4-3 to stay alive in the AL Championship Series.
UNDATED (AP) — Alabama coach Nick Saban and athletic director Greg Byrne have tested positive for COVID-19, three days before the Southeastern Conference's biggest regular-season showdown with Georgia. Saban said he will work from home while offensive coordinator Steve Sarkasian will handle on-field duties.
UNDATED (AP) — The Southeastern Conference has had to postpone two games in the last three days because of positive COVID-19 tests. No. 10 Florida's game against defending national champion LSU was postponed Wednesday to tentatively Dec. 12 after the SEC postponed Missouri-Vanderbilt on Monday.