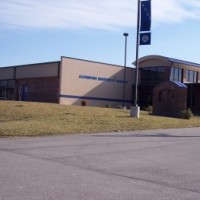 10/15/2020—The Cloverport Board of Education approved bids to demolish a house located at 103 5th Street at their regular meeting Thursday evening.  The bid to demolish the house was awarded to Joe Bennet Backhoe for $7,000.00.  Joe Bennett Backhoe was also awarded the bid for sitework at a cost of $3,000.00.  Dennis Bennet was awarded the bid to gravel the property for $26,944.50.
In other business, the Board approved the job description for a School-Based Mental Health I Coordinator.  Stephanie Miller was hired for this position.  In other personnel matters, Kayela Bennett resigned as Social Worker, and Jesse McCreesh was hired as Middle School Boys Basketball Assistant Coach.
The Board approved surplus technology bids.
Superintendent Keith Haynes said 77% of the student population is attending in person classes.  The remaining 23% is working remotely from home.