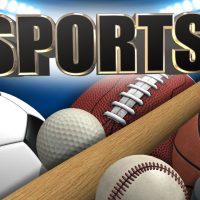 UNDATED (10/13/20) — The BCHS Lady Tiger Soccer saw their season ended in a 3-2 defeat to Grayson County in the District Soccer Tournament Tuesday night at Tiger Stadium to complete their season with a 4-7-1 record.
UNDATED (10/13/20) — In girls high school volleyball, the Lady Tigers defeated Grayson County in four sets (25-17, 22-25, 25-18, 25-21) Tuesday night, while the Cloverport Lady Aces lost in three (25-11, 25-11, 25-15) sets to Meade County. In girls middle school basketball, Breckinridge County's 7th grade team lost to Grayson County, 41-2 while the 8th grade won, 28-17.
NASHVILLE, Tenn. (AP) — Ryan Tannehill threw for three touchdowns and ran for another as the Titans routed the Buffalo Bills 42-16 Tuesday night in a game pushed back two days after a couple more positive tests for Tennessee last week.
ARLINGTON, Texas (AP) — Freddie Freeman and Ozzie Albies homered in Atlanta's 8-7 win over the Dodgers to take a 2-0 lead in the National League Championship Series. Tampa Bay scored 5 times in the sixth for a 5-2 win over Houston and 3-0 American Series lead.