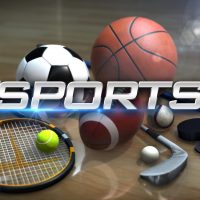 UNDATED (10/12/20) — BCHS is hosting the District Soccer Tournament this evening at Tiger Stadium. Meade County plays Butler County in the first match at 6, followed by Breckinridge County and Grayson County at 7:30. In volleyball, the Lady Tigers beat Daviess County in four sets (25-17, 25-21, 25-15, 25-19). They travel to Grayson County this evening. The Cloverport Lady Aces are at Meade County.
UNDATED (10/13/20) — NFL Monday Night Football saw New Orleans claim a 30-27 overtime win over the L.A. Chargers. More football tonight as the Titans host the Buffalo Bills in a game rescheduled due to the COVID pandemic.
UNDATED (10/12/20) — In the baseball playoffs, Tampa Bay leads the American League Championship series 2-0 after a 4-2 win over Houston on Monday. The Atlanta Braves took Game One of the National League Championship series with a 5-1 win over the Dodgers.