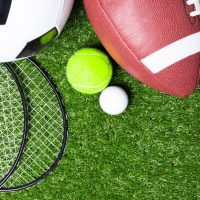 UNDATED (10/12/20) — BCHS is hosting the District Soccer Tournament this evening at Tiger Stadium. Meade County plays Butler County in the first match at 6, followed by Breckinridge County and Grayson County at 7:30. In volleyball, the Lady Tigers host Daviess County at 7:30.
UNDATED (10/11/20) — In the NFL from Sunday, Baltimore topped Cincinnati, 27-3…Cleveland over Indianapolis, 32-23…Carolina topped Atlanta, 23-16…Cowboys QB Dak Prescott suffered a compound ankle fracture in the game against the Giants, but Dallas won, 37-34. Other winners from Sunday: the Rams, Raiders, Arizona, Pittsburgh, Houston, Miami and Seattle.
LAKE BUENA VISTA, Fla. (10/11/20) — The Los Angeles Lakers have won the NBA title, finally ending the improbable run of the Miami Heat through the playoffs. Series MVP LeBron James poured in 28 points, 14 rebounds and 10 assists in a 106-93 in Game 6 Sunday night.
SAN DIEGO (AP) — Blake Snell worked the first five innings before four relievers completed a combined nine-hitter in the Tampa Bay Rays' 2-1 win over Houston in Game 1 of the AL Championship Series. Randy Arozarena tied it with a fourth-inning homer and Mike Zunino singled home the lead run in the fifth.
CONCORD, N.C. (10/11/20) — Chase Elliott won the NASCAR Cup race at the "Roval" course at the Charlotte Motor Speedway as the playoffs pared off four drivers from contention, including defending series champ Kyle Busch, Austin Dillon, Clint Bowyer and Aric Amirola.