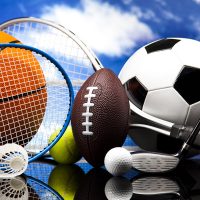 HARNED (10/09/20) — The Breckinridge County High School Fighting Tiger football team is back at home at Tiger Stadium for a game against Nelson County. Coverage on 104.3- the River begins with Tiger Talk followed by kickoff at 7. In girls soccer, the Lady Tigers ended the regular season with a 3-3 draw to Hart County.
CHICAGO (AP) — Cairo Santos kicked a 38-yard field with 1:17 left as the Chicago Bears beat Tom Brady for the first time in six tries, 20-19 over Tampa Bay. Nick Foles completed 30 of 42 passes for 243 yards and a touchdown in his second start since replacing Mitchell Trubisky.
UNDATED (AP) — The Bills-Titans game has been moved from Sunday to Tuesday night at 7 p.m. EDT as long as Tennessee has no more positive tests for COVID-19 in the interim. The NFL also is rescheduling Sunday's Broncos-Patriots game from Sunday to Monday at 5 p.m. EDT as part of an ESPN doubleheader. New England had a smaller outbreak of COVID-19. The Chiefs at Bills game scheduled for Oct. 15 is moving to next weekend if the Buffalo-Tennessee game actually is played on Tuesday.
UNDATED (10/08/20) — Rookie Kyle Wright tossed six scoreless innings in his first playoff start as Atlanta completed a three-game NL Division Series sweep of Miami in a 5-0 win on Thursday. The Braves will face the Dodgers in the NLCS after L.A. completed a three-game sweep of San Diego with an 11-6 win.
UNDATED (10/08/20) — The Houston Astros have moved on to the AL Championship Series for the fourth straight year after eliminating Oakland, 11-6 on Thursday. They  await the winner of the Tampa-Yankees series after New York extended to a fifth game with a 5-1 win.