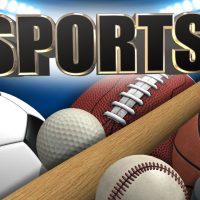 BOWLING GREEN (10/07/20) — The BCHS Fighting Tiger Golf team finished 12th in the Boys State High School Golf Championships completed Wednesday in Bowling Green. Shelton Smith had the low-round for the Tigers with a two-round score of 165. Other scores: Ethan Lucas- 171; Mercer Rogers 172; Lincoln Smith 189 and Hunter Barr 195.
HARNED (10/08/20) — The BCHS Lady Tiger Soccer team plays their final regular season fixture this afternoon against Hart County at Tiger Stadium beginning at 5. (The match will be live-streamed on BreckLive.)
UNDATED (AP) — The Atlanta Braves and Los Angeles Dodgers have 2-0 leads in their NL Division Series. Rookie Ian Anderson combined with four relievers on a three-hitter as the Braves blanked Miami, 2-0. Cody Bellinger hit a solo homer as the Dodgers held off San Diego, 6-5.
UNDATED (AP) — The Tampa Bay Rays took a 2-1 lead in their AL Division Series, while the Oakland Athletics avoided a three-game sweep by Houston. Tampa Bay outslugged the Yankees, 8-4 on Wednesday while the A's rallied past Houston for a 9-7 victory. Houston still leads the series, 2-1.