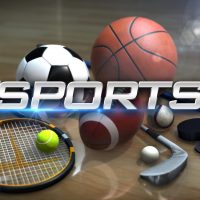 BOWLING GREEN (10/06/20) — The BCHS Boys Golf team has completed their round in the State High School Championships in Bowling Green. The Tigers were tied for 9th place after Tuesday's first round with Shelton Smith turning in the low round for the Tigers with a 79. (For updated results, you can find a link in the local news section.) The tournament continues Wednesday.
LAKE BUENA VISTA, Fla. (AP) — Anthony Davis scored 22 points, including a game-clinching 3-pointer in the final minute as the Los Angeles Lakers beat the Miami Heat, 102-96. LeBron James finished with 28 points, 12 rebounds and eight assists in helping L.A. take a three-games-to-one lead in the NBA Finals.
UNDATED (AP) — The Los Angeles Dodgers and Atlanta Braves have opened their respective NL Division Series with victories. The Dodgers limited San Diego to three hits in a 5-1 win, while the Braves tallied six runs in the 7th to push past Miami, 9-5 in their series opener.
UNDATED (AP) — The Houston Astros took a 2-0 lead in the AL Division Series, while the Tampa Rays tied their ALDS at a game apiece. George Springer homered twice as Houston topped Oakland, 5-2. The Rays belted four home runs in their 7-5 win over the Yankees.