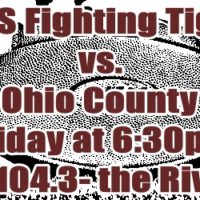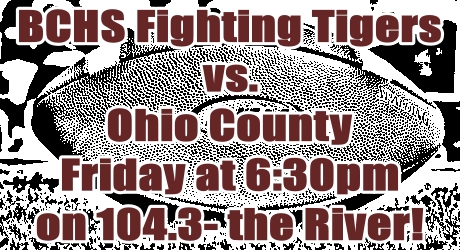 The Fighting Tigers hit the road Friday night for a district game against the Eagles. Coverage begins with "Tiger Talk" ahead of kickoff scheduled for 7!
Fighting Tiger Sports on the River is brought to you by…
Brandenburg Telecom…First State Bank…Elite Physical Therapy…Irvington Gas Company…Taylor Pharmacy…Wright Implement Company and Breckinridge Health!
Tiger Talk is brought to you by…
First State Bank…Valor Athletics…Mitch Jackson, State Farm Insurance…Joe Bennett Backhoe Plumbing and Rental and Armes Chiropractic!